Meet Dr. Victoria Chamberlin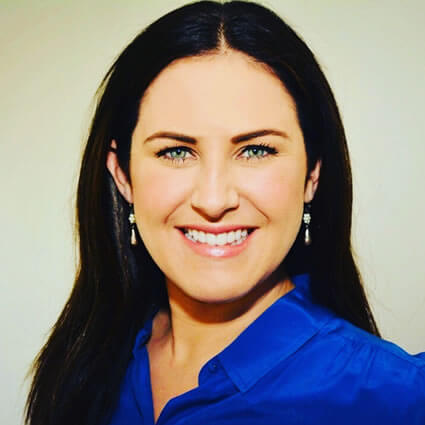 Dr. Victoria Chamberlin is passionate about what she does and begins each day with a goal to serve her patients. She believes that everyone needs to be heard and cared for, and will be here for you every step of the way. She practices what she preaches, getting adjusted regularly.
Dr. Victoria was born in London but spent her summers in the same town in Connecticut where she now lives. As a young adult, she received chiropractic treatment for issues related to Lyme Disease but never considered it as a career until she learned more about the human body.
A dedicated yoga and pilates practitioner, Dr. Victoria got certified to teach many years ago. During said teacher training, she was clued into an in-depth knowledge of how the body worked. The mind/body connection solidified, and she knew her future lay with chiropractic.
Gaining Further Knowledge
Dr. Victoria received her Bachelor's Degree from Skidmore College and her Doctorate from Logan University & College of Chiropractic.
While at Logan, Dr. Victoria had the chance to work with pediatric patients at the school's clinic, which helped her understand that adjustments can be extremely gentle and benefit even the smallest patients. She knew then pediatric chiropractic was for her; pregnancy chiropractic was a natural progression.
Dr. Victoria is Webster certified through the ICPA – International Chiropractic Pediatric Association and continues training with them in pregnancy and pediatric focused techniques. She has trained with the Upledger Institute in CranioSacral therapy. She has all the general chiropractic certifications as well.
Dr. Victoria has been practicing yoga for over 20 years and holds a E-RYT200 certification in yoga representing over 1,000 teaching hours. Dr. Victoria also holds a certification in Pilates mat and equipment and practices regularly. An avid subscriber to the principle of "healing from the inside out," she continues to experiment with ways to better her personal health.
In order to help her pregnant and postpartum patients unlock their true health potential, Dr Victoria is proud to be have recently become certified in the The Body Ready Method®, a healing curriculum based around five essential pillars: Upper Body Mobility, Core, Pelvis, Pelvic Floor, and Movement Patterns.
The Body Ready Method® (BRM®) harnesses the power of specificity, tailoring its training to the unique demands of pregnancy, birth, and postpartum recovery. Recognizing that these life stages involve complex physiological processes, BRM® goes beyond merely adapting one's regular routine, offering specialized support instead.
EXPLORE OUR SERVICES
Outside of the Practice
When Dr. Victoria is not at the office or on her yoga mat, one of her favorite things to do is to travel, near and far. She also loves to cook and to try new cuisines. She and Dr. Spencer enjoy the beach, hanging out with their dog Tazz, and learning new things from their baby daughter every day.
Victoria currently teaches yoga at Center Yoga + Wellness, with studios in Guilford and Clinton.
Get to know more about Dr. Victoria when you book a visit with us-she can't wait to meet you.

Dr. Victoria Chamberlin | (203) 533-1130