Spinal Decompression at Back to Balance Chiropractic & Family Wellness
Suffering from severe back pain or a bulging or herniated disc? If you're looking for long-lasting and effective relief without surgery or painkillers, consider non-surgical spinal decompression. This therapy represents another tool in our toolbox to help patients get out of pain and back to their life.
Who Could Benefit?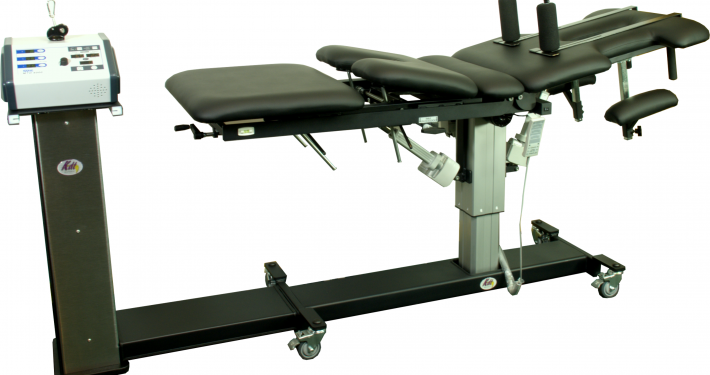 Here are some of the main conditions that decompression can address:
Bulging or herniated disc
Degenerated disc
Radiculopathy
Severe arthritis
Stenosis
What to Expect
If you have a recent MRI or X-rays, please bring them in so Dr. Spencer can look at them. The results will give him a better understanding of the condition of your spine and the nature of your injury.
If you're ready to proceed, Dr. Spencer will position you on our computerized decompression table, which will slowly and gently stretch your spine. And then relax. This process opens up the space between spinal bones, creating a type of "respiration" of the fluid surrounding the joint. The damaged disc gets nourishment and removes cellular waste, enhancing the healing process.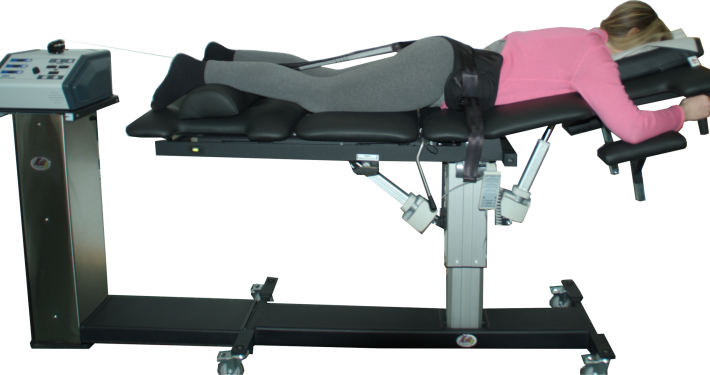 Because the spinal decompression table is computerized, Dr. Spencer can program a specific amount of weight with which to pull. He can program a maximum weight and a minimum weight that will oscillate slowly over a span of approximately 10 minutes. Because every patient is different, he can customize and individualize the amount of force used.
Do I need a referral to have spinal decompression?
No. Much like chiropractic care, there is no need for a referral to receive spinal decompression therapy.
How many visits will I need?
It depends on your condition. It may take up to 12 visits (up to three times a week). Dr. Spencer usually wants to see people more than one time a week, but no more than three. He will also do periodic evaluations to check the progress. The goal is to use the spinal decompression therapy to get you over the hump of painful episodes so you can enjoy life.
Is this a stand-alone therapy or will I get adjusted too?
In general, we can use spinal decompression in combination with adjustments. We also offer spinal decompression as an ala carte therapy. If indicated, however, the therapy is most beneficial when combined with an adjustment.
Can teens have spinal decompression?
Yes, teens and those older can receive it, if they are a candidate for this type of therapy.
Book an Appointment
Discover how spinal decompression may benefit you. Contact Back to Balance Chiropractic & Family Wellness today to book an appointment.

Spinal Decompression in Guilford CT | (203) 533-1130