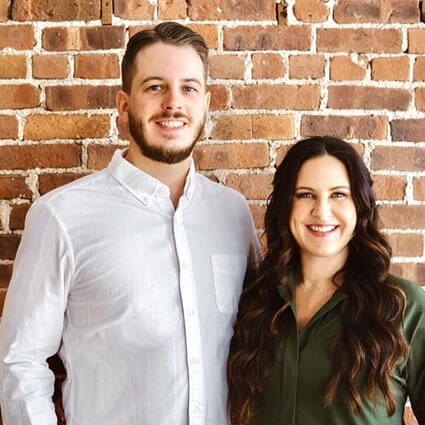 This fun event features refreshments, a chance to earn tickets to our holiday raffle, and more!
Dr. Victoria and Dr. Spencer have been delighted to serve our community with natural, high-quality chiropractic care for the past two years. We are celebrating by holding a ribbon cutting ceremony on November 18, 2022 with the Shoreline Chamber of Commerce.
Notable figures in the community will attend our ribbon cutting, such as the 1st Selectman, EDC director, state senator, state representative, and some ambassadors.
The event will take place at Back to Balance Chiropractic & Family Wellness at 1:30 pm.
We will give the attendees a tour of our office and a brief introduction about who we are, what we do, and what our mission is.
The purpose of the ribbon cutting is to introduce our relatively new business to the Guilford and Connecticut shoreline communities, and let people know that we are here and ready to serve them!
Following the ribbon cutting, we will host our first Patient Appreciation Day at 2 pm. "We want to express our gratitude to our patients who have trusted us with their care, and who have helped our family practice grow over the first two years," said Dr. Spencer.
Our patients are invited to enjoy refreshments and earn raffle tickets for our holiday raffle. There will be snacks, beverages, and giveaways for all those who attend! We will also have our friends at LIVation with us who will be doing vitamin booster shots for anyone who wants one.
Holiday Raffle
During this time of year, we love to give our patients a chance to win cool prizes by participating in our Holiday Raffle. We have many ways to earn tickets, and we will draw the winning ticket on December 23 on Facebook Live. The first ticket we pull for each prize will be the winner.
We will have a large first prize, which will be a Blackstone Griddle bundle. There will also be a handful of smaller prizes, for example items and gift cards from our favorite local shops and restaurants. We will pull tickets for each prize.
Winners do not need to be physically present for their tickets to be pulled, as we will be pulling tickets on Facebook Live. If an individual has already won an earlier prize during this raffle, we will move on to the next ticket pulled.
10 Ways to Earn Tickets
Like us on Facebook – 1 ticket
Follow us on Instagram – 1 ticket
Take a photo of yourself in a fun shirt for Fun Shirt Friday, and post it on social media and tag @BacktoBalanceChiroCT – 2 tickets
Attend our Patient Appreciation Day on November 18 at 2 pm – 5 tickets
Bring a guest who is not a current patient and earn an extra 5 tickets
Bring 10 cans of food for local food banks and/or an unopened toy for children in need – 5 tickets per 10 cans; 5 tickets per toy
Allow us to post your social media testimonial to our social pages – 10 tickets
Refer a friend or family member to our office – 15 tickets
Schedule a Lunch & Learn at your workplace/church/organization – 25 tickets
Notes, Rules, and "Fine Print"
Show us on your phone or alert us when you completed a social media "task."
If you already follow our social media pages, a friend or family member can follow us, and you will earn tickets (just be sure to let us know who followed us).
Canned food items and toys will benefit local charities. Dr. V and Dr. G will deliver items to local drop-off locations.
Social Media Testimonial = write your chiropractic store on a white board in our office, and we will post it to our social media pages (no personal health information will be disclosed).
Referrals must complete their initial appointment by 12/23/2022.
Lunch & Learn must be scheduled prior to 12/23/2022.
RSVP Today
Please let us know by November 16 to let us know if you will be attending the event. We look forward to seeing you!