Meet Dr. Lindsay Carature Portillo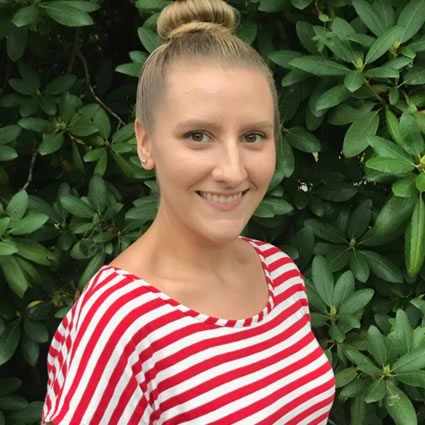 Dr. Lindsay is a Connecticut native who has been serving New Haven and Fairfield County since 2020. She has become one of the go-to providers in the area for perinatal and pediatric care. She is passionate about holistic health and getting to the root cause of her patient's condition.
Dr. Lindsay's chiropractic journey began when she sought out care for a hip injury in her early 20s. Regular adjustments not only led to the resolution of her hip dysfunction, but also led to the resolution of long-term, debilitating headaches that she had been unable to find a solution for. It was then that she realized that many people struggle with conditions that traditional medical treatment doesn't always have answers for. It has become her mission to inform people that they have options outside of medications, invasive procedures, and surgeries.
Dr. Lindsay is passionate about empowering her patients with knowledge so they can make the best healthcare decisions for themselves and their families. She understands how important it is for patients to trust and to
be understood by their providers.
Gaining Further Knowledge
Dr. Lindsay earned her Bachelor's Degree in Health Science from the University of Bridgeport and her doctorate from Sherman College of Chiropractic.
During her clinical internship, she had the opportunity to care for pregnant patients as well as their children. Dr. Lindsay quickly fell in love with caring for this population. Witnessing chiropractic influence positive outcomes throughout pregnancy, infancy, and beyond is something that never gets old for her.
Dr. Lindsay has advanced specialty training and is Webster Technique Certified through the ICPA (International Chiropractic Pediatric Association). She is also near completion the ICPA's Perinatal Certification and Pediatric Certifications. This education provides her with an in depth knowledge of the perinatal period from preconception to postpartum along with birth, infancy, and childhood development.
EXPLORE OUR SERVICES
Outside Of Practice
Dr. Lindsay loves to travel and to explore new places. On the weekends you can usually find her hiking or kayaking with her husband. She like to decompress with a long walk and cuddles from her cat and dog.
Dr. Lindsay is excited to join the Back to Balance team and be a part of your healing journey!

Dr. Lindsay Carature Portillo | (203) 533-1130